STEELE THOMAS STUDIOS | 540-362-5113 | radsue@icloud.com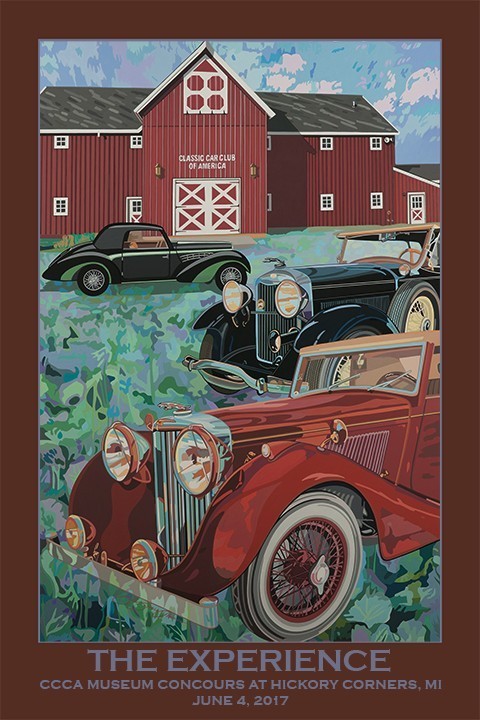 CLASSIC CAR CLUB OF AMERICA MUSEUM
Hickory Corners, Michigan • Annual Concours
​​

Sue Steele Thomas was selected to be the Poster Artist for this event. She created an original gouache painting which is 36" X 24". The painting includes a 1939 Delahaye, 1929 Lincoln L Sport Phaeton, 1948 Jaguar Mark IV with the CCCA Museum in the background.
​